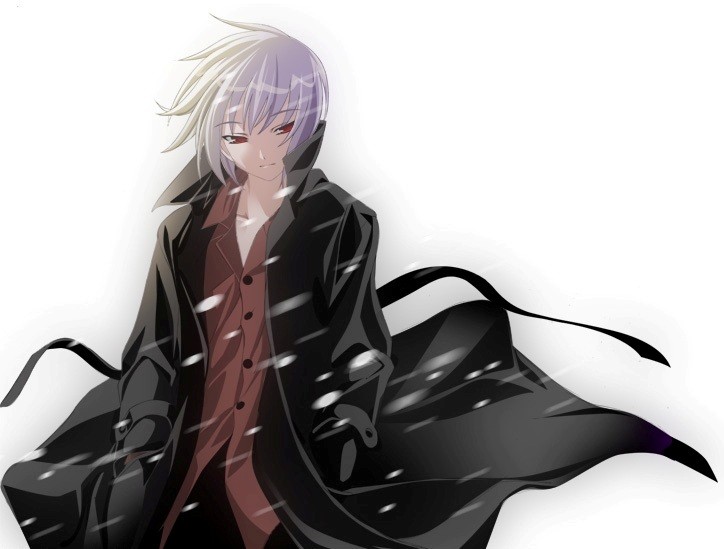 Application of Blaze, Rime*
Identity.
Name: Rime Blaze
Gender: Male
Day of Birth: 01/06
Age: 17
Height: 6'1"
Weight: 157
Class: 4B
Persona.
Casual Appearance: Rime is tall with a somewhat burly body build. He has navy blue eyes with pure white hair that he has had since birth. On days off from school he wears black jeans and a grey shirt with cross designs on it. He will wear a coat over his clothes, but rarely will he do it. Rime has a tendency to wear headphones everywhere he goes.
Personality: Rime is a bit different than others. At times, he is shy and tends to keep to himself, only speaking to others when necessary. Around his friends he's a little more laid back and talks a bit more. At other times, he is carefree and open, talking to anyone that interests him. He's a bit more wild around friends and tried to get them to do interesting and fun things.
Likes: Sushi, Math, Friends.
Dislikes: Bullies, English.
Fears: Abandonment, Spiders.
Background.
Family: Mom, Dad, a brother and sister, all diseased.
Hometown: Los Angeles, California
Past: Rime had a Spanish father and a Japanese mother. He was the third born in his family, but wasn't spoiled. His parents treated all three of them equally. Math and Science came easily to Rime, but the other subjects were difficult for him. He had many friends when he was younger, but was never apart of the popular crowd which he didn't mind. Everything changed one day for him though. He was ten years old and had stayed home sick one day, and just as his parents were coming home from picking up his siblings, they got into a terrible car accident. None of them had survived. The news completely shook him, and changed him. He secluded himself for awhile. He was sent off to live with his grandparents in Japan, not having any family living in California.
Additional Notes: He speaks Spanish, English, and Japanese.
Who did you PM?: Daemon Arashi
© Ame Hikari on Ouranation.forumotion.com